Retail Outlets
Here are listings for some of the retail outlets that carry our products. Please feel free to contact any of them if you are interested in a retail purchase of our jewelry. Many of them offer other great merchandise as well.
If you are a reseller of our products, and wish to have your business information listed on this page just let us know by contacting us using the "Contact Us" link found in our on-line shopping cart catalogue.
---
=Artistry in Silver=
Contact: Rachael Lee
Texas
Web URL: artistryinsilver.com

Large selection of exquisite 925 sterling silver designer jewelry.

---
Regalia's Loft
Contact: Kay McDonald
4225 E. Camelback Rd., Phoenix, AZ 85018
Phone: 1(877) 851-3100 Toll Free
Web URL: www.regalia.com

The "Art of Accessorizing " for self and home. Come enjoy our eclectic mix of treasures from around the world. Visit our store "Regalia's Loft" in Phoenix, shop online, or see us "On the Road" at a Junior League Gift Mart.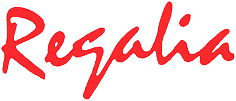 ---
Sterling and Ice Designs
Contact: Bonnie Peyton
Arizona
Phone: (480) 657-2410
Back to Top
---
Accents Collection
2588 El Camino Real F-168 Carlsbad, CA 92008

Fine collection of affordable sterling silver jewelry. Jewelry repairs specializing in gold and silver.

---
DRESS-N-JEWELS.COM
Contact: Sherri Gastelum
377 Hill Valley Court Simi Valley, CA 93065
Phone: (800) 584-6612

Designer and Handmade Jewelry and Accessories. Your online shop for great gifts and high quality jewelry.


---
Bella Bead Jewelry (BB's)
Contact: Nicolle Brown - Jewelry Designer
California
Phone: (916) 791-7125
Fax: (916) 791-7126

Also find one of a kind bold and sassy beaded bracelets! Featuring artisan, crystal, Israel, vintage, precious stone, bali-sterling silver and other fabulous beads. Also, unique "Brag-Let" name bracelets are one of my specialties! I do home jewelry parties and am also featured in many local upscale boutiques here in Northern California.

---
Casual Cameo
Contact: Erika Scott or Dacia Crews
11152 Tumbleweed Way, Parker, CO 80138
Phone: (303) 885-7080

A Colorado-based company that specializes in bringing sterling silver jewelry to local businesses. We also schedule private jewelry parties at people's homes.

---
New York Connections
Contact: Shori Velles
9 Hilltop Drive, Franklin, CT 06254
Phone: (860) 642-7212
Back to Top
---
Eyes On U, Jewelry Designs
Contact: Norma Or Steve
Boynton Beach, Florida
Phone: (561) 742-0679

Earn free Jewelry by having a Jewelry Screening at home or thru your club or organization.

---
Katydid Jewelry & Gifts Boutique
Florida
Web URL: www.katydidwhat.com

An internet boutique for those who love beautiful jewelry with sterling silver and gemstone accents as well as glass beads and personalized items. Find the perfect gift here!

---
LTP ACCESSORIES
Contact: Ivey Pritchett
Georgia
Location: Street address, City, State Zip code
Phone: (770) 806-9288
Fax: (770) 806-9287
Back to Top
---
Suzi's Silver Shop and Accessories
230 Pearl Steet, New Albany, IN 47150
Phone: (812) 981-SUZI (7894)

Vast selection of .925 Sterling Silver Jewelry and Accessories.

---
Morgan Dane Designs
Contact: Sharon Borovetz - owner
Wichita, Kansas
Phone: (316) 618-1682
Web URL: www.morgandanedesigns.com

Visit our secure e-commerce web site to view more beautiful high quality sterling silver jewelry! Visa, Master Card, Discover & American Express accepted.

---
Muse-E-Yum!
Contact: Jan Green, Managing Partner
327 N. Mead
Old Town Square
Wichita, KS 67202
Telephone: (316) 269-5600
Fax: (316) 269-5601
Back to Top
---
Brighton Beads & More
9850 East Grand River, Brighton, Michigan
Phone: (810) 844-0066
Web URL: www.BrightonBeads.net

Find the Usual & the Unusual
Back to Top
---
Susy's Jewelry and Misc.
Contact: Susy Stransky
Nebraska

Susy's Jewelry and Misc. believes in CUSTOMER SERVICE and sells quality jewelry at great prices. I have a very high rating with customer satisfaction. Email me for details.

---
Seamaden Designs
Wanaque, NJ
Phone: (973) 616-7998
Web URL: www.seamadendesigns.com

---
Simply Sterling, Inc.
Contact: Lea Church
Winston-Salem, NC
Phone: 877-733-8747 toll free

Web URL: www.simplysterling.com

Simply Sterling Inc. offers Timeless Collections of Sterling Silver Jewelry through Boutique Style Home Shows, shopping online through "Simply Shop" and through festivals and other public events we participate in throughout the year and country!

We also offer career opportunities through our Silver Lining Representative Program!! We are currently represented coast to coast and have just celebrated our sixth year!! 1997-2003
Back to Top
---
Lazy Day-Z
8353 South Memorial Street, Tulsa, OK 74133
Phone: (918) 461-0642
Fax: (918) 461-0643
Back to Top
---
Susan Hauser Designs
1333 Chrismill Lane, Mt. Pleasant, SC 29466
Phone: (843) 849-3028

---
All Things Painted
Contact: Christy Buchanan, owner and artist
223 south Congress Street, Winnsboro, SC 29180
Phone: (803) 718-0474
Web URL: www.allthingspainted.com

Hand painted furniture, accessories, jewelry, beads, and more!
Back to Top
---
CK Designs
Contact: Cindy Jankovich - Designer
421 Savannah Way, Franklin, TN 37067
Phone: (615) 771-2612

Upper-end, high-quality, one-of-a-kind gemstone necklace and bracelet designs. Delicate and simple to chandelier earring designs.

---
SilverShine: Fine Sterling and Gifts
Hutto, TX
Phone: (512) 759-1208

---
Silver Showcase
Contact: Shannon Goode
San Antonio, TX
Phone: (210) 273-4508

A San Antonio, TX jewelry business that brings jewelry shows to local schools and business. We also schedule private showings at people's homes.

---
Charm Me - Sterling Silver Jewelry
Contact: Carleen Sparkman, Designer & Owner
Texas
Phone: (817) 980-3983
Fax: (802) 609-2257

Jewelry Parties & Retail Sales. Mother's bracelets, baby bracelets, over 1,000 charms available, beautiful natural stone jewelry, sorority jewelry, special orders & requests welcome. Although not seen on our website we carry almost all of K-B Sterling's collection.

---
Bright-N-Beautiful.com
Contact: Trish Jones
Texas
Phone: (940) 696-1446
Web URL: www.bright-n-beautiful.com
Designer style handbags, wallets, shoes, belts, watches & jewelry... Beautiful products at beautiful prices!



---
SILVER & STONE
Contact: Patricia Miles
Texas
Phone: (713) 941-6076

Natural stones-polished and chunky, Swarovski crystals, rice and freshwater pearls, carved Asian pendants beautifully incorporated into classic jewelry designs. Available by trunk show-home or business setting. Pamphlet available by request.
Back to Top
---
Silver Lining
Contact: Lisa Hewitt
Ashburn, VA.
Phone: (703)723-9058

Fine sterling silver & accessories available at home shows and corporate events in the VA, MD, and DC area.

---
Imagine That!
24203 SE 35th Place Issaquah, WA 98029
Phone: (206) 794-6741

Exclusive Home Shows featuring ~ Sterling silver, beaded & Swarovski Crystal Jewelry, Watches, Handbags, Shoes, scented jar candles, designer clocks, and more!

---
Beed-Dazzled
Washington
Phone: (253) 583-8341

K-B Sterling's silver, handmade beaded jewelry, gifts.
Back to Top
---
We provide these listings as a convenience to our customers and to retail buyers. The policies and services of these retail outlets may vary. We take no responsibility and give no guarantees, warranties or representations, implied or otherwise, for the services and sales generated from these listings.